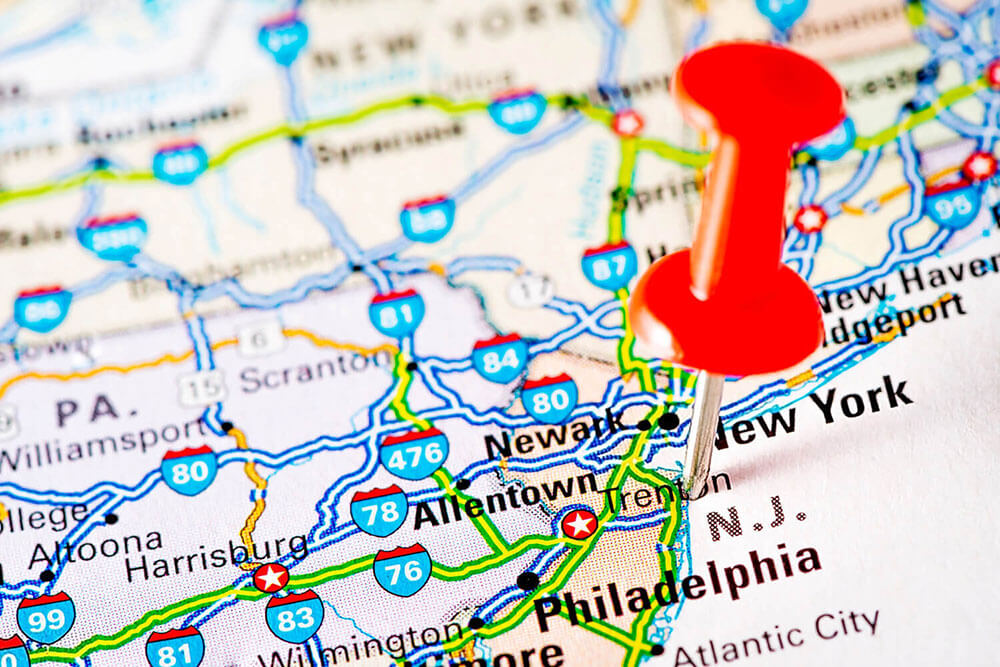 Are you a New Jersey resident and the type of person who gets great satisfaction out of helping others? Would you like to turn your passion into a career? If you answered "yes" to both the questions, we have the perfect career for you! There is a growing demand for licensed vocational nurses (LVNs) in New Jersey today, and one of the best advantages of this career is that you can earn a mean salary of $57,590 per year while helping people who are in need.
To begin a career as an LVN in New Jersey, you will need to enroll in a state-approved LVN program. These programs are typically offered by various community colleges, vocational schools and universities in the state. It will take you around 12 months to complete your LVN training. The courses you will be required to take include nutrition, community health, human anatomy and physiology, surgical assisting, and medical terminology.
After you graduate from your LVN program, you will be required to sit for the NCLEX-PN exam. Receiving an acceptable score on this exam will allow you to be licensed in New Jersey by the New Jersey Board of Nursing.
The Best LVN Programs in New Jersey
These are some of the best LVN programs in the state of New Jersey:
Atlantic County Adult Education

5080 Atlantic Ave, Mays Landing, NJ 08330

(609) 625-2249

Berkeley College

44 Rifle Camp Rd, Woodland Park, NJ 07424

(973) 278-5400

Best Care College

68 S Harrison St, East Orange, NJ 07018

(973) 673-3900

Burlington County Institute of Technology

695 Woodlane Rd, Westampton, NJ 08060

(609) 267-4226

Camden County College

200 N Broadway, Camden, NJ 08102

(856) 338-1817

Cape May County Technical Schools

188 Crest Haven Rd, Cape May Court House, NJ 08210

(609) 465-2161

Eastwick College

250 Moore St, Hackensack, NJ 07601

(201) 488-9400

Essex County College

303 University Ave, Newark, NJ 07102

(973) 877-3000

Holy Name Medical Center

718 Teaneck Rd, Teaneck, NJ 07666

(201) 833-3000

Jersey College

1001 Spruce St #7, Ewing Township, NJ 08638

(609) 777-9035

Jersey College

546 US-46, Teterboro, NJ 07608

(201) 489-5836

Lincoln Technical Institute

240 Bergen Town Ctr, Paramus, NJ 07652

(201) 845-6868

Lincoln Technical institute

308 NJ-38, Moorestown, NJ 08057

(800) 556-4624

Lincoln Technical Institute

675 US-1 2nd Floor, Iselin, NJ 08830

(732) 548-8798

Mercer County Technical Schools

1085 Old Trenton Rd, Trenton, NJ 08690

(609) 586-2129

Merit Technical Institute

620 Essex St, Harrison, NJ 07029

(201) 434-7878

Middlesex County Vocational and Technical Schools

112 Rues Ln, East Brunswick, NJ 08816

(732) 257-3300

Monmouth County Vocational School District

4000 Kozloski Rd, Freehold, NJ 07728

(732) 431-7942

Passaic County Technical Institute

45 Reinhardt Rd, Wayne, NJ 07470

(973) 790-6000

Pinelands School of Practical Nursing & Allied Health Inc.

11 History Ln, Jackson Township, NJ 08527

(732) 905-5057

Prism Career Institute

3 Executive Campus, Cherry Hill, NJ 08002

(888) 904-4768

Prism Career Institute - Egg Harbor

8025 E Black Horse Pike, Pleasantville, NJ 08232

(609) 407-7476

Rowan College of South Jersey

3322 College Dr, Vineland, NJ 08360

(856) 691-8600

Salem Community College

460 Hollywood Ave, Penns Grove, NJ 08069

(856) 299-2100

Union County College

1033 Springfield Ave, Cranford, NJ 07016

(908) 709-7000

Universal Training Institute

174 Jefferson St, Perth Amboy, NJ 08861

(732) 826-0155
New Jersey Board of Nursing
If you have any questions regarding LVN/LPN licenses in Alabama, you should contact the New Jersey Board of Nursing. Here is their contact information:
New Jersey Board of Nursing
124 Halsey St 6th Floor, Newark, NJ 07102
Phone: (973) 504-6430
Fax: (973) 648-3481
Conclusion
Are you looking for a career in New Jersey that offers plenty of emotional rewards and a better salary? You should consider training for a career as a Licensed Vocational Nurse (LVN).