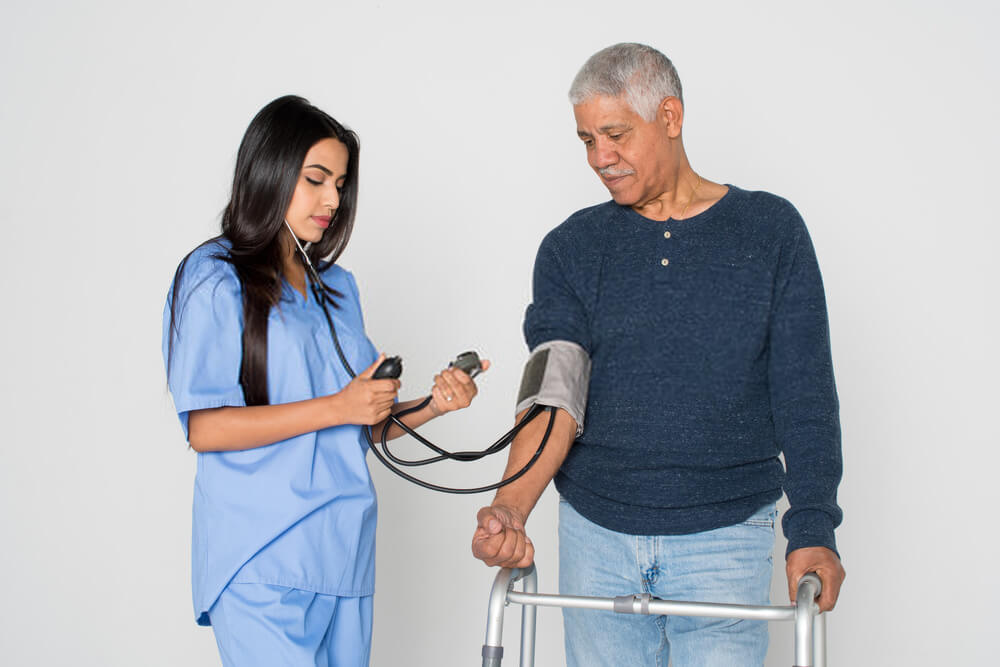 Do you want to work in a healthcare field that offers a vast array of work environments to choose from? If you would like to train for a medical career that offers many different job opportunities, you should consider training to become a licensed vocational nurse (LVN). LVNs can be found in many different settings; however, their most common work environments are described below.
Senior Care Facilities
According to the U.S. Bureau of Labor Statistics, 38 percent of all LVNs worked in residential care facilities, commonly known as nursing care facilities, in 2020. If you choose this work environment, you must be compassionate, hard-working and able to work under extreme stress. Since most of these patients have limited physical capacities, much of your work will involve assisting them with various aspects of personal care.
Public Hospitals
Hospitals employed 14 percent of all LVNs in the U.S. in 2020. Depending on your position in the hospital you choose to work in, these types of facilities can often be stressful as well. Typically, you will be working alongside RNs and doctors to provide basic medical care to patients of various ages. Shifts are flexible, and you may need to work days, afternoons or nights.
Doctor Offices and Clinics
Another common work environment for LVNs today is doctor offices and clinics. These facilities employed 13 percent of all licensed vocational nurses in 2020. Facilities such as these offer the most stress-free environments and fixed schedules that coincide with the offices' business hours. LVNs in these environments are typically responsible for assisting doctors during exams, taking vital signs, and various clerical tasks.
Home Health Companies
Home health companies employ nurses to work directly with patients in their homes. In 2020, 12 percent of all LVNs in the U.S. were employed by these types of businesses. If you choose this work environment, you must be prepared to travel varying distances to and from patients' homes to help them with such things as personal care, nutritional needs, and basic medical care.
These are some of the most common work environments available for licensed vocational nurses today. Other settings where LVNs can be found working include retirement homes, rehab centers, specialty clinics, outpatient clinics, research facilities, county health departments and educational institutions.