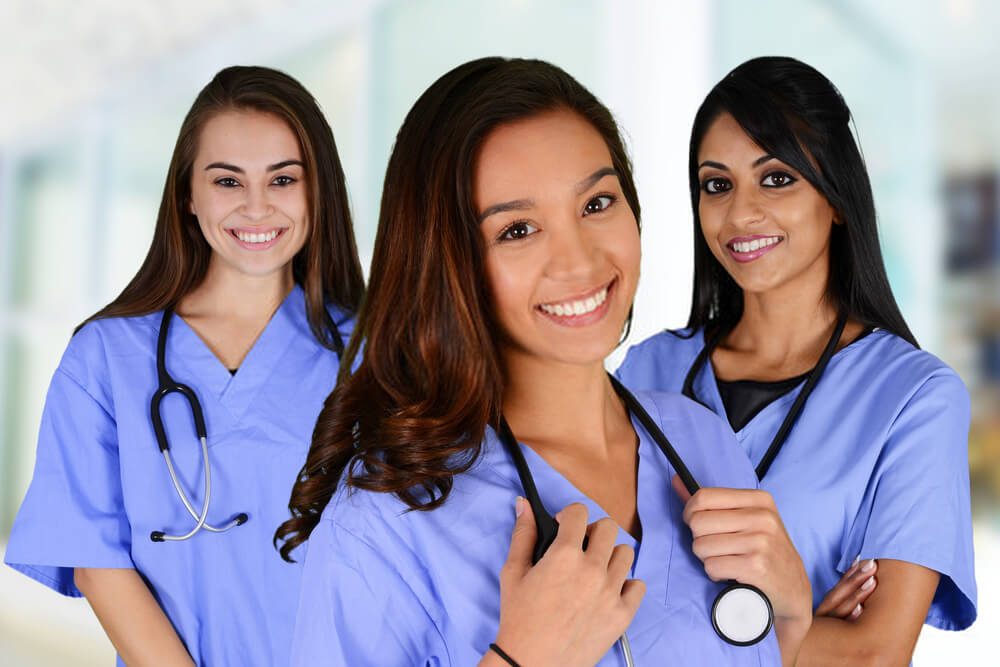 If you want to continue your nursing education beyond your LVN Program, you may want to consider the LVN to BSN Bridge program.
What is an LVN to BSN Bridge Program?
An LVN to BSN Bridge program allows Licensed Vocational Nurses to earn their Bachelor of Science in Nursing degree by completing required prerequisite and nursing coursework. Once you complete your LVN to BSN Bridge program, you will be able to continue on to taking the NCLEX-RN exam and getting licensed as an RN. The BSN is also the degree program you would choose if you plan on continuing education to become a nurse practitioner or certified nurse midwife.
What types of nursing careers can you pursue with a BSN?
In addition to being a Registered Nurse, nurses with a BSN have titles such as Nurse Case Manager, Registered Nurse Supervisor, Clinical Nurse Manager, Long Term Care Nursing Director, Nursing Manager, and Case Manager.
How much can you make with a BSN versus being an LVN?
The average base salary for nurses with a BSN is $87,000 per year, according to Payscale.com. Licensed Vocational Nurses, on the other hand, have a mean pay of $48,820 per year, according to the Bureau of Labor Statistics.
What are the requirements for admission to an LVN to BSN Bridge Program?
Admission requirements for an LVN to BSN Bridge program vary based on the school you choose. Some common requirements include the following.
An LVN license from the state your school of choosing is located in.
Completion of one full year on the job as an LVN.
A complete resume summarizing your educational and job experience. Job experience must include employer, job title, start / end dates, job responsibilities, and types of patients worked with.
A high school diploma and official transcript, or GED.
Official transcript(s) from the school(s) where you completed your LVN program coursework and other colleges you have attended.
Completion or planned completion of basic college coursework in areas such as English composition, college algebra, sciences, social sciences, public speaking, and humanities. Some schools require that you have already completed 60 transferrable hours of credit at other colleges or universities.
Overall GPA of 2.5 or higher for all completed college coursework.
Passing the current version of the Test of Essential Academic Skills (TEAS).
Completion of a background check, physical examination, and drug screening.
Proof of current immunizations.
You will have likely completed several of the admissions requirements for an LVN to BSN Bridge program prior to or during your original LVN program. Some schools will require that your basic college coursework be completed prior to entering the LVN to BSN Bridge program, while others will allow you to take required basic college coursework concurrently with your LVN to BSN Bridge coursework. Official transcripts must be sent directly from your high school and colleges - official copies from you and photocopies are not accepted.
If you have a bachelor's degree or higher from a regionally accredited college or university, you may have already satisfied basic college coursework requirements.
How long does the average LVN to BSN Bridge Program last?
The time it takes to complete your LVN to BSN Bridge program will depend on a number of factors including the amount of time you have to dedicate to your coursework (i.e., whether you will be a full time or part time student), the amount of prerequisite and basic college coursework you need to take in addition to the main LVN to BSN Bridge courses, and whether you choose a traditional or accelerated LVN to BSN Bridge program. Generally, an LVN to BSN Bridge program will take two to three years.
What courses can you expect to take in an LVN to BSN Bridge Program?
Coursework for an LVN to BSN Bridge program can vary by school, but generally includes some of the following courses, depending on what coursework you completed in your LVN Program. This does not include basic college coursework.
Prerequisite Course Topics
Human Anatomy and Physiology
Human Growth and Development
Microbiology
General Psychology
Developmental Psychology
Inorganic Chemistry
Biomedical Statistics
Nutrition
Core Course Topics
Professional Nursing
Transition from Vocational to Professional Nursing
Nursing Research
Pathophysiology
Promoting Well Being
Community Nursing
Healthcare Concepts
Medical and Surgical Nursing
Psychosocial / Psychiatric Nursing
Pediatric Nursing
Gerontology
Nursing Leadership
What is the estimated cost of an LVN to BSN Bridge Program?
The cost of an LVN to BSN Bridge program depends on the type of school you choose, the number of semesters it takes to complete the program, and whether you need to complete prerequisite and basic college coursework along with the program's core courses. Here are a few example LVN to BSN Bridge program costs.
Be sure to visit your school's website to learn more about costs related to the LVN to BSN Bridge program you choose.