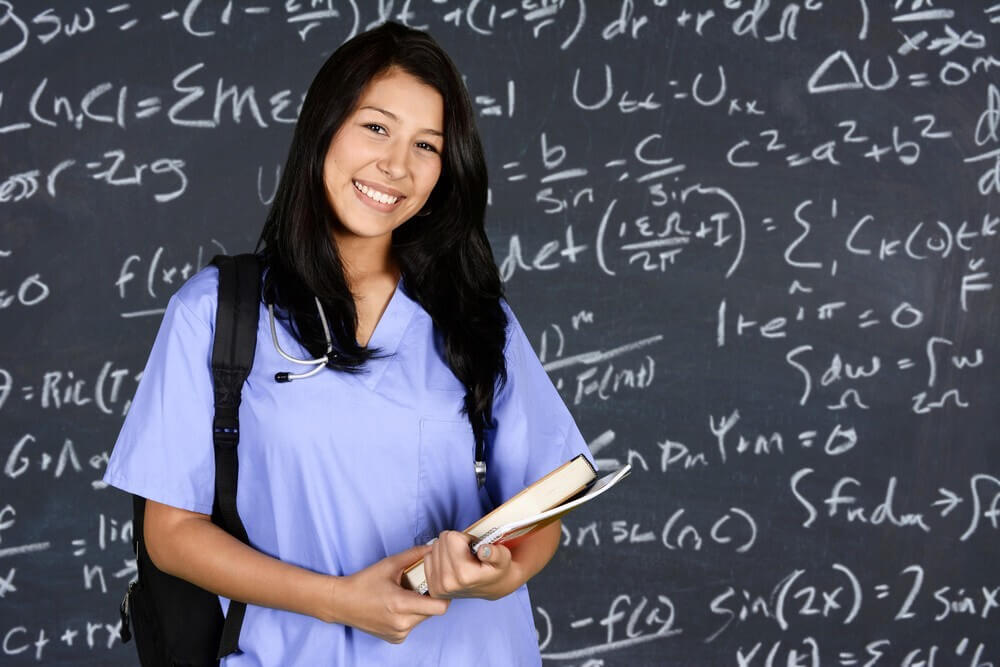 The goal of any accredited licensed vocational nursing program is to prepare you to pass the national licensing examination and be ready to provide care to patients under a physician's supervision. While programs vary from state to state, most will require the following for students entering and completing their LVN program.
Basic Education
Many schools will review your high school transcript (or GED) to ensure that you have met basic educational requirements for match, science, English, and reading. Some will also want you to pass entrance exams like the HESI A2 or TEAS to demonstrate that you are fully prepared in all of these areas before you are admitted into their program. You should be able to find this information for your school where they discuss entrance / acceptance requirements.
Prerequisites
Prior to beginning your core LVN coursework, you may need to take some prerequisite courses. Some schools specify that these courses must be taken within the five years before you begin your LVN program. These courses generally include the following.
Anatomy & Physiology

- This course will help you familiarize yourself with the intricate functions and systems within the human body.

Composition

- This course will focus on the writing process, from research to completing and editing academic essays.

Speech

- This course will prepare you to speak in a variety of situations, including one on one and in small groups to improve your communication skills with others.

Medical Terminology

- This course will familiarize you with common terminology used by medical professionals.

Medical Administration

- This course will acquaint you with the general principles of medication administration, including dosage, preparation, safe administration, and documentation.
While some schools will consider these prerequisite courses, others will include them in their main LVN program courses. Be sure to refer to your school's LVN program to find out if you will need to take any courses prior to beginning your core LVN coursework.
Core Coursework
Core coursework for an LVN program is generally completed in three semesters (or more for part-time students). Some schools will place a limit on the time you can take to complete your LVN program, so if you plan to be a part time student, be sure to research how long you have to complete the program.
Most LVN programs will specify the coursework you need to take and when to take it. For full time students, this usually comes to 13 - 20 hours per semester. Courses during your main LVN program may include the following.
Nutrition

- This course reviews the fundamentals of human nutrition, including how to help individuals and families make healthy choices and how to discuss public health issues.

Foundations of Nursing

- This course examines the basic nursing process, communication, critical thinking, and safety as well as the history of nursing, legal issues, and ethical issues.

Applied Nursing Skills

- This course includes the introduction and application of primary nursing skills.

Pharmacology

- This course introduces the fundamentals of medications and their effects (diagnostic, therapeutic, and curative).

Gerontology

- This course focuses on nursing as it relates to aging patients. It includes an overview of the physical, psychosocial, and cultural aspects of aging.

Mental Health

- This course focuses on nursing as it relates to those with mental illnesses. It includes an overview of human behavior, emotions, and mental abnormalities.

Pediatrics

- This course focuses on nursing as it relates to children. It includes the study of growth and development, along with how to provide for both children and their families during illness.

Maternal & Neonatal

- This course focuses on nursing as it relates to the family, childbearing, and neonatal care. It includes topics related to care during pregnancy, fetal development, labor, and delivery.

Medical & Surgical

- This course focuses on nursing as it relates to patients needing medical and surgical care for specific health issues and illnesses.

Professional Development

- This course prepares students with the basic knowledge of nursing to help with the transition of entering the profession of vocational nursing.

Clinical Training

- This course allows students to have work-based learning experiences to apply the knowledge and skills they have learned throughout their LVN program in clinical settings under direct supervision.
Each school has their own specific course outline that may or may not include all of the above courses as well as additional courses. Some courses may include one to three levels, each building upon the other. You will want to refer to your LVN program's course outline for more information.