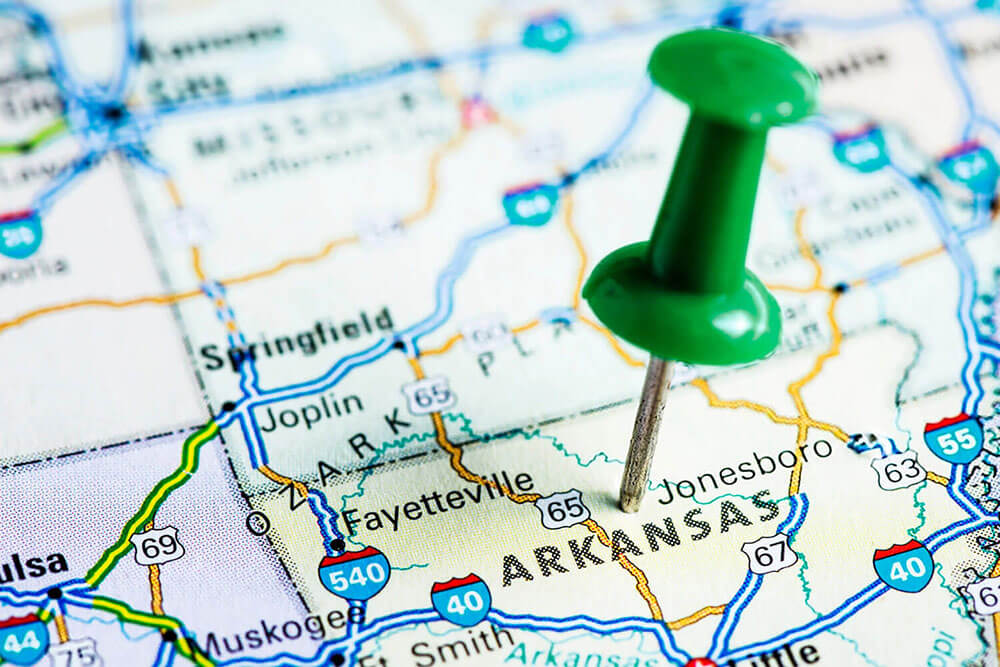 Do you think that it is impossible to find a career that offers decent wages and plenty of job opportunities in Arkansas? While it may seem that there are not any careers such as this in the state, there are actually several occupations that continue to thrive even during a struggling economy. One of the fastest-growing careers in Arkansas today is vocational nursing.
To begin a vocational nursing career in Arkansas, you will need to acquire the appropriate training. You can accomplish this by enrolling in an LVN program that is offered by a trade school, community college or university. You can typically complete one of these programs in 12 and then take your licensing exam, which is known as the NCLEX-PN.
The NCLEX-PN is a two-part evaluation that consists of a multiple-choice, written exam and a practical skills test. After passing the NCLEX-PN, you can obtain your LVN license from the Arkansas Board of Nursing.
The Best LVN Programs in Arkansas
These are some of the best LVN programs in the state of Arkansas:
Arkansas Northeastern College

2501 S Division St, Blytheville, AR 72315

(870) 762-1020

Arkansas State University

1000 W Iowa St, Beebe, AR 72012

(501) 882-3600

Arkansas State University

1600 S College St, Mountain Home, AR 72653

(870) 508-6100

Arkansas State University

7648 Victory Blvd, Newport, AR 72112

(870) 512-7800

Arkansas State University Three Rivers

One College Cir, Malvern, AR 72104

(501) 337-5000

Arkansas Tech University

1700 Helberg Ln, Ozark, AR 72949

(866) 225-2884

Baptist Health College Little Rock

11900 Colonel Glenn Rd, Little Rock, AR 72210

(501) 202-6200

Black River Technical College

1410 AR-304, Pocahontas, AR 72455

(870) 248-4000

Cossatot Community College of the University of Arkansas

183 College Dr, De Queen, AR 71832

(870) 584-4471

East Arkansas Community College

1700 Newcastle Rd, Forrest City, AR 72335

(870) 633-4480

National Park College

101 College Dr, Hot Springs, AR 71913

(501) 760-4222

North Arkansas College

1515 Pioneer Dr, Harrison, AR 72601

(870) 743-3000

Northwest Technical Institute

709 S Old Missouri Rd, Springdale, AR 72764

(479) 751-8824

Ozarka College

218 College Dr, Melbourne, AR 72556

(870) 368-7371

South Arkansas Community College

300 S West Ave, El Dorado, AR 71730

(870) 862-8131

Southeast Arkansas College

1900 S Hazel St, Pine Bluff, AR 71603

(870) 543-5900

Southern Arkansas University Tech

6415 Spellman Rd, Camden, AR 71701

(870) 574-4500

University of Arkansas

5210 Grand Ave, Fort Smith, AR 72904

(479) 788-7000

University of Arkansas at Monticello

1609 E Ash St, McGehee, AR 71654

(870) 222-5360

University of Arkansas at Monticello

1326 State Hwy 52 W, Crossett, AR 71635

(870) 364-6414

University of Arkansas Community College at Batesville

2005 White Dr, Batesville, AR 72501

(870) 612-2000

University of Arkansas Community College at Hope

2500 S Main St, Hope, AR 71801

(870) 777-5722

University of Arkansas Community College at Morrilton

1537 University Blvd, Morrilton, AR 72110

(501) 977-2053

University of Arkansas Phillips Community College

1210 Ricebelt Ave, DeWitt, AR 72042

(870) 946-3506

University of Arkansas Pulaski Technical College

3000 W Scenic Dr, North Little Rock, AR 72118

(501) 812-2200

University of Arkansas Rich Mountain

1100 College Dr, Mena, AR 71953

(479) 394-7622
Arkansas State Board of Nursing
If you have any questions regarding LVN/LPN licenses in Alabama, you should contact the Arkansas State Board of Nursing. Here is their contact information:
Arkansas State Board of Nursing
1123 S University Ave #800, Little Rock, AR 72204
Phone: (501) 686-2700
Fax: (501) 686-2714
Conclusion
With an annual mean wage of $41,760 and an expected growth rate of 9 percent through 2029, training for a licensed vocational nurse career is a smart choice today.