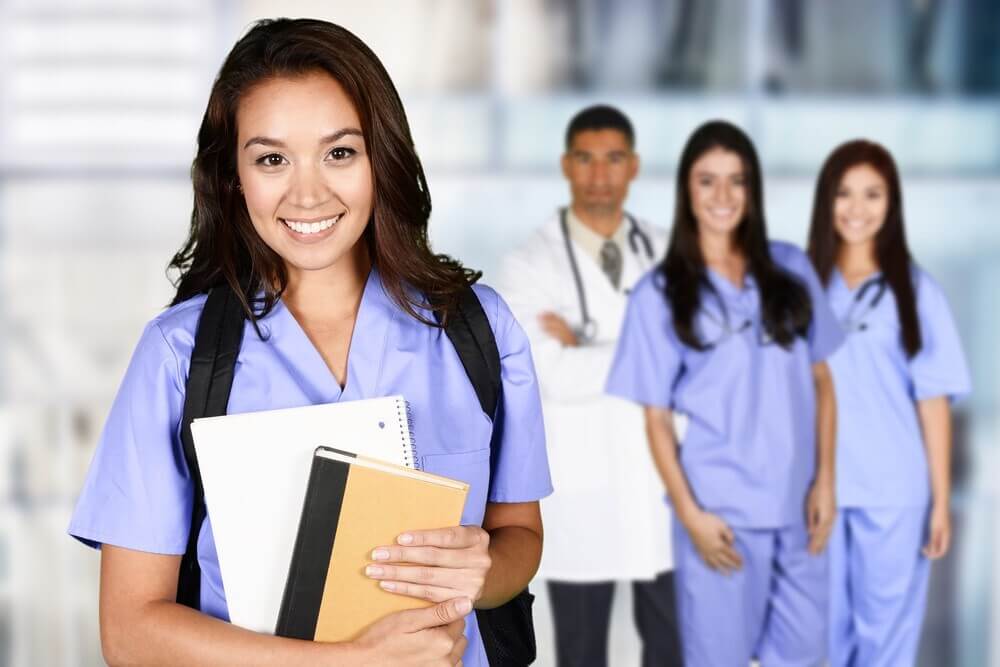 As you consider beginning a program to become a licensed vocational nurse, one of the biggest factors affecting your decision will likely be the cost. While you don't have to worry about your LVN license going to waste as the median pay for LVNs is good and the job outlook through 2029 shows a faster than average growth according to the U.S. Bureau of Labor Statistics, you do still have to plan to invest in your education. In this post, we're going to look at the average cost of tuition and fees for an LVN program, along with what affects those costs.
Things That Affect Tuition
First, let's look at the things that will affect the tuition you are charged for each credit hour of your LVN program.
Residency
Many schools have different tuition rates based on residency. On average, the tuition for a non-resident of a state is twice as much as the tuition for a resident. Residency is generally based on how long you have lived in the state where your school is located. If you are coming out of high school, it will depend on how long your parents have lived here.
If you have recently moved to a new state and plan to attend school there, you can typically petition for residency after you have lived in your new state for a year. To do this, you will need to show evidence of being a resident of the state. This will include providing your home deed / lease agreement, state-issued driver's license, vehicle registration, and tax return showing that you are paying state taxes. Additional residency criteria may need to be met as outlined by your school.
Unsure about your residency status? Talk to the schools you are thinking about applying to. Some schools may have special programs that allow reduced tuition for non-residents based on specific criteria. You will want to talk to them before you apply, as some of these programs will need to be identified on your application for correct processing.
Accreditation
Schools that have accredited LVN programs will likely be more expensive than those that do not have accredited programs. You will need to research your school to make sure it is appropriately approved for preparing you for licensure. For example, California students can refer to the BVNPT list of approved schools for vocational nurses.
Program Type
Different schools offer different program types, the choice of which will affect the cost of your LVN program. Program types include accelerated programs to help you finish your education faster and distance learning programs to help you finish your education online for more flexibility. Traditional programs where you physically attend classes will likely be the most cost-effective option (unless you do not meet residency status at your school).
Enrollment Status
Because of the fees that some schools charge per term, you may pay more for your LVN program if you complete it as a part-time student because you will have to stretch your coursework out over more semesters than a full-time student would attend. This is something to factor in to your decision of how quickly you will want to complete your LVN program.
Fees to Consider
In addition to the actual cost of tuition and books for your LVN courses, you will need to look at your school's general fees. Schools have an assortment of fees for the following.
Application Fee
Matriculation Fee
Orientation Fee
Graduation Fee
Student ID Fee
Liability / Insurance Fee
Parking & Transportation Fee
Student Services Fee
Technology Fee
While some of these fees may be small, they can add up at the start of your program and per term. To see what kind of fees your school has, look beyond the cost per credit hour. Look for an estimation bill on your school's website or do a Google search for your school + fees to learn more.
Average Costs
Now, let's look at some average costs of LVN programs at various schools.
Navarro College LVN Program
$10,718 is the total estimated LVN program cost for Navarro County residents. Texas residents outside of Navarro County will be charged $13,568, and non-Texas residents will be charged $16,668. These do not include any pre-requisite tuition or fees that may be required for admittance into the program. Full details here.
Ranger College LVN Program
Total cost of the LVN program is $13,207 for three semesters of tuition and fees. Residency requirement not specified. Full details here.
Citrus College LVN Program
Total cost of the LVN program is approximately $5,920 for a full-time, one-year program for residents, inclusive of tuition and program fees. Full details here.
South Plains College LVN Program
Total cost of LVN program is approximately $13,165, inclusive of tuition and fees. Full details here.
Conclusion
As you can see, the costs differ greatly. Be sure to uncover the full costs of the LVN programs you are considering to help in your decision-making process.