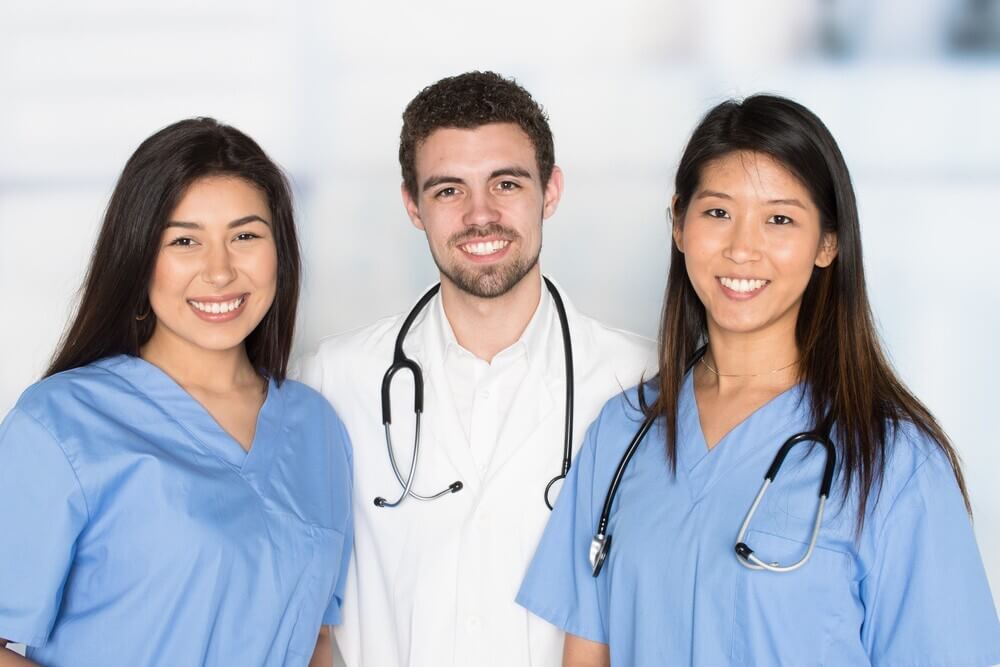 Have you been thinking about becoming a nurse, but you do not understand the difference between an LVN and an RN? If you can relate to this, you are in the right place! Both licensed vocational nurses (LVNs) and registered nurses (RNs) play vital roles in healthcare facilities across the nation. But just what is the difference between these two careers?
Technical Criteria
One of the biggest differences between LVNs and RNs is the training that is required for each career. You do not need to earn a degree to become a licensed vocational nurse. However, you do need to participate in an approved training program, which will typically take you a year or less to complete.
To become a registered nurse, on the other hand, you must earn a minimum of an associate degree before you will be eligible for your licensing exam. Many prospective RNs today are choosing to further their education by earning bachelor's degrees and even master's degrees in nursing!
Both LVN and RN students will need to participate in a variety of classroom lectures, laboratories and clinical training sessions during their programs. Additionally, both types of graduates must take a licensing exam for their careers. Aspiring LVNs need to take the NCLEX-PN, while prospective RNs must pass the NCLEX-RN.
Common Daily Tasks
While there are some similarities in the responsibilities of LVNs and RNs, there are some significant differences as well. Although both careers work towards helping sick, old, and injured persons in a variety of medical settings, RNs have more independent statuses in the workplace, whereas LVNs do not.
What this means is that LVNs work under the supervision of both RNs and doctors. However, RNs only work under the direction of doctors. Another difference is that LVNs are more involved in direct patient care, while RNs are typically responsible for administrative duties. Examples of common daily tasks for each of these careers can be found listed below.
Performing Invasive Medical Procedures (RN)
Taking and Recording Vital Signs (LVN)
Assisting Doctors During Exams and Medical Procedures (LVN or RN)
Assisting Doctors During Surgery (RN)
Administering Vaccinations and Medications (LVN)
Monitoring and Adjusting Medications (RN)
Performing Initial Patient Assessments (RN)
Developing Care Plans for Patients (RN)
Drawing Blood for Tests (LVN)
Cleaning Wounds and Changing Dressings (LVN)
Places of Employment
According to the U.S. Bureau of Labor Statistics, 38 percent of all LVNs can be found working in nursing homes (as of 2020). However, other places where they are commonly employed include hospitals, doctors' offices, public health centers and home healthcare services.
In the case of RNs, the Bureau reported that 61 percent of all RNs in the U.S. work in hospitals (as of 2020). Other facilities where RNs are commonly found include specialty clinics, rehabilitation centers, mental health hospitals and long-term care facilities.
Average Wages and Career Outlook
One of the best features of nursing careers is that they are in great demand all over the country. In fact, according to the U.S. Bureau of Labor Statistics, positions for RNs are expected to increase by as much as 9 percent until 2030. The Bureau goes on to state that LVN positions will also grow by 9 percent until 2030.
The actual salary you will earn as an LVN or RN depends on several factors, including your education, experience, employer, and location. However, as reported by the Bureau, the average salary for all LVNs in 2020 was $48,820 per year, and the average yearly salary for RNs during the same year was $75,330.
While there may seem to be several similarities between LVNs and RNs, some differences involve training requirements, work places, responsibilities and wages.