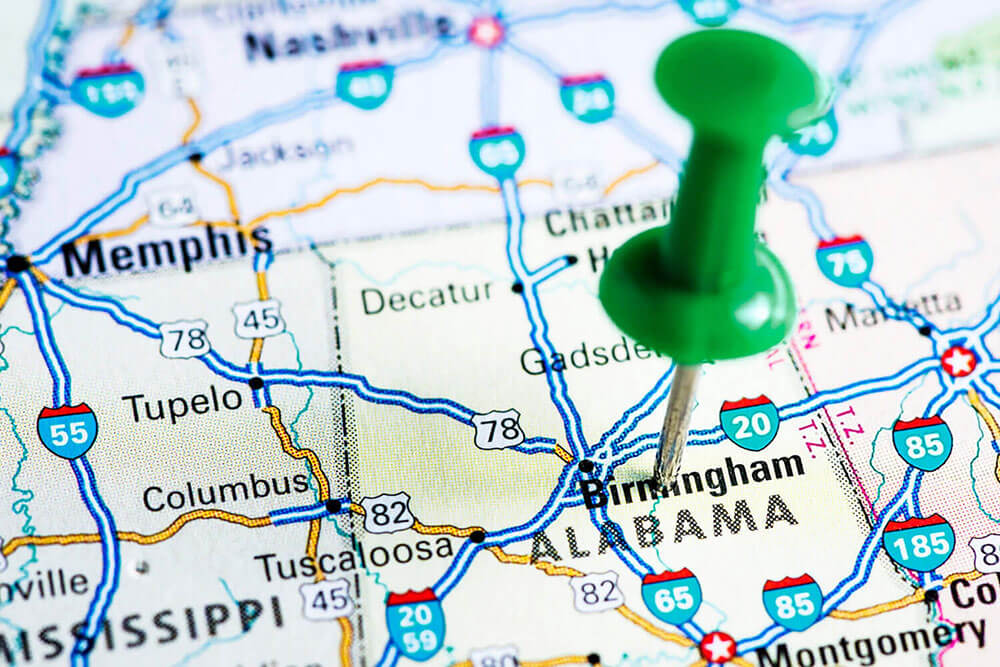 Have you been searching for a career that is virtually recession-proof and offers a great starting salary in Alabama? If so, you can stop your search! Licensed vocational nurses (LVNs) are in high demand all across Alabama, where they are known as Licensed practical nurses, and those who are employed in this state as LVN earn a mean wage of $40,680 per year! If this sounds great to you, read on for more information.
The first step involved in becoming an LVN in Alabama is to enroll in an approved training program that is offered by an accredited college, trade school or university. These programs typically last 12 months and will teach you everything you need to know to practice as a licensed vocational nurse. After you complete your program, you can take the NCLEX-PN examination, which you must pass before you can obtain a vocational nursing license.
The NCLEX-PN is a two-part evaluation that consists of a written exam and a practical test. If you receive an acceptable score on both portions of the evaluation, you will be licensed as an LVN by the Alabama Board of Nursing.
The Best LVN Programs in Alabama
These are some of the best LVN programs in the state of Alabama:
Bevill State Community College

101 State St, Sumiton, AL 35148

(205) 648-3271

Bishop State Community College

351 N Broad St, Mobile, AL 36603

(251) 405-7000

Calhoun Community College

6250 US-31, Tanner, AL 35671

(256) 890-4700

Coastal Alabama Community College

2800 S Alabama Ave, Monroeville, AL 36460

(251) 575-3156

Coastal Alabama Community College

220 Alco Dr, Brewton, AL 36426

(251) 867-4832

Gadsden State Community College

1001 George Wallace Dr, Gadsden, AL 35903

(256) 549-8200

Herzing University

280 W Valley Ave, Birmingham, AL 35209

(205) 916-2800

J. F. Drake State Community and Technical College

3421 Meridian St N, Huntsville, AL 35811

(256) 539-8161

Lawson State Community College

3060 Wilson Rd SW, Birmingham, AL 35221

(205) 925-2515

Northeast Alabama Community College

138 AL-35, Section, AL 35771

(256) 228-6001

Northwest-Shoals Community College

800 George Wallace Blvd, Tuscumbia, AL 35674

(256) 331-5200

Reid State Technical College

100 AL-83, Evergreen, AL 36401

(251) 578-1313

Shelton State Community College

9500 Old Greensboro Rd, Tuscaloosa, AL 35405

(205) 391-2211

Southern Union State Community College

750 Roberts St, Wadley, AL 36276

(256) 395-2211

Trenholm State Community College

1225 Air Base Blvd, Montgomery, AL 36108

(334) 420-4415

Wallace Community College

1141 Wallace Dr, Midland City, AL 36350

(334) 983-3521

Wallace Community College

3000 Earl Goodwin Pkwy, Selma, AL 36703

(334) 876-9227

Wallace State Community College

801 Main St NW, Hanceville, AL 35077

(356) 352-8198
Alabama Board of Nursing
If you have any questions regarding LVN/LPN licenses in Alabama, you should contact the Alabama Board of Nursing. Here is their contact information:
Alabama Board of Nursing
RSA Plaza Building, 770 Washington Ave #250, Montgomery, AL 36104
Phone: (334) 293-5200
Fax: (334) 293-5201
Conclusion
With an annual mean wage of $40,680 and an ever-increasing demand for professionals in the field, becoming an LVN/LPN in Alabama is a wise choice today.