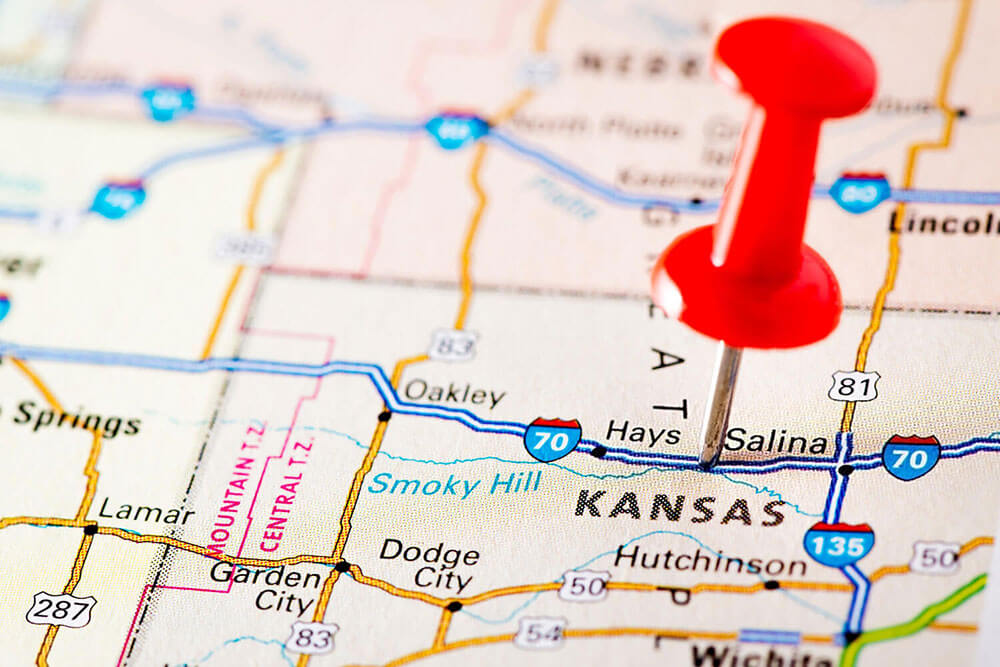 Have you been thinking about becoming a licensed vocational nurse (LVN) in Kansas, but would like more information about the career before you plunge into training? If so, we can help! There is currently a growing need for LVNs all across the U.S., and Kansas is no exception. Therefore, when you choose to become an LVN, you can enjoy many fantastic employment benefits. Furthermore, LVNs in Kansas earn a mean wage of $45,050 per year!
Great wages and plentiful job opportunities are just two benefits of choosing a career as an LVN in Kansas. Another terrific benefit is that you can complete your LVN training in just 12 months (as is the case nationwide). However, no matter what program you choose, your training will teach you all about the skills necessary for a career as an LVN. After you complete your program, you can take the NCLEX-PN examination.
This is a licensing exam that contains both a computer section and a clinical evaluation. Passing your NCLEX-PN is one of the main requirements necessary to obtaining an LVN license from the Kansas Board of Nursing.
The Best LVN Programs in Kansas
These are some of the best LVN programs in the state of Kansas:
Barton County Community College

245 NE 30 Rd, Great Bend, KS 67530

(620) 792-2701

Coffeyville Community College

400 W 11th St, Coffeyville, KS 67337

(620) 251-7700

Colby Community College

1255 S Range Ave, Colby, KS 67701

(785) 462-3984

Dodge City Community College

2501 N 14th Ave, Dodge City, KS 67801

(620) 225-1321

Donnelly College

608 N 18 St, Kansas City, KS 66102

(913) 621-8700

Flint Hills Technical College

3301 W 18th Ave, Emporia, KS 66801

(620) 343-4600

Garden City Community College

801 Campus Dr, Garden City, KS 67846

(620) 276-7611

Highland Community College

606 W Main St, Highland, KS 66035

(785) 442-6000

Hutchinson Community College

1300 N Plum St, Hutchinson, KS 67501

(620) 665-3500

Johnson County Community College

12345 College Blvd, Overland Park, KS 66210

(913) 469-8500

Kansas City Kansas Community College

7250 State Ave, Kansas City, KS 66112

(913) 334-1100

Manhattan Area Technical College

3136 Dickens Ave, Manhattan, KS 66503

(785) 587-2800

NCK Tech

3033 US-24, Beloit, KS 67420

(800) 658-4655

Neosho County Community College

800 W 14th St, Chanute, KS 66720

(620) 431-6222

Pratt Community College

348 KS-61, Pratt, KS 67124

(620) 672-6937

Salina Tech

2562 Centennial Rd, Salina, KS 67401

(785) 309-3109

Seward County Community College

1801 N Kansas Ave, Liberal, KS 67901

(620) 624-1951

Washburn Tech University

5724 SW Huntoon St, Topeka, KS 66604

(785) 273-7140

WSU Tech

4004 N Webb Rd, Wichita, KS 67226

(316) 677-9400
Kansas State Board of Nursing
If you have any questions regarding LVN/LPN licenses in Alabama, you should contact the Kansas State Board of Nursing. Here is their contact information:
Kansas State Board of Nursing
900 SW Jackson St #1051, Topeka, KS 66612
Phone: (785) 296-4929
Fax: (785) 296-3929
Conclusion
There are many great benefits to becoming an LVN in Kansas, including great wages, job security, short training programs, and an abundance of job opportunities.