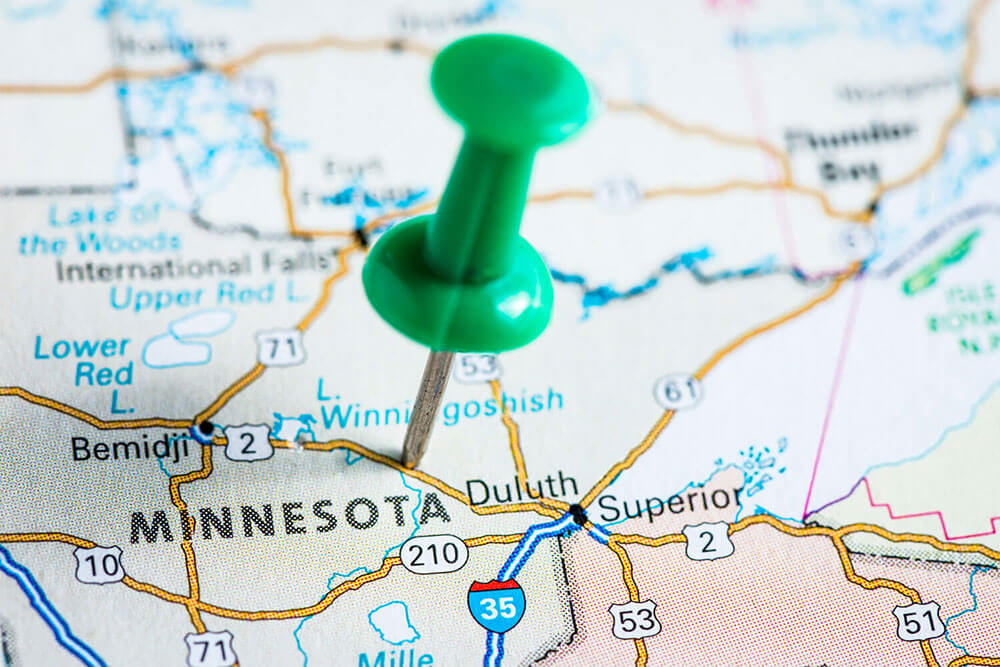 Have you been considering a career in healthcare but are not sure what direction to take? Would you like to complete your training and begin working in a year? If your replies were "yes" to both the queries, we have the career option for you! Not only is there a high demand for licensed vocational nurses (LVNs) in Minnesota, but you can complete an LVN program in only 12 months! Furthermore, as an LVN in Minnesota, you can expect to earn a mean wage of $49,840 per year!
Does this sound great to you? If it does, the first thing you will need to do is locate an LVN training program in Minnesota. You can find these in various community colleges, vocational schools or universities in the state. While LVN training may differ from one school to the next, some common subject areas that your program will focus on include taking and recording vital signs, drawing blood, pharmacology, and medical terminology. Completing your training will allow you to take your licensing exam.
The LVN licensing exam is known as the NCLEX-PN, and it is developed by the National Council of State Boards of Nursing. If you successfully pass this exam, you will be licensed as an LVN in Minnesota by the Minnesota Board of Nursing.
The Best LVN Programs in Minnesota
These are some of the best LVN programs in the state of Minnesota:
Alexandria Technical & Community College

1601 Jefferson St, Alexandria, MN 56308

(888) 234-1222

Anoka Technical College

1355 US-10, Anoka, MN 55303

(763) 576-4700

Central Lakes College

501 W College Dr, Brainerd, MN 56401

(218) 855-8000

Dakota County Technical College

1300 145th St E, Rosemount, MN 55068

(651) 423-8000

Fond du Lac Tribal & Community College

2101 14th St, Cloquet, MN 55720

(218) 879-0800

Hennepin Technical College

9000 Brooklyn Blvd, Minneapolis, MN 55445

(952) 995-1300

Itasca Community College

1851 US-169, Grand Rapids, MN 55744

(218) 322-2300

Lake Superior College

11501 MN-23, Duluth, MN 55808

(218) 733-1074

Mesabi Range College

1001 Chestnut St, Virginia, MN 55792

(218) 741-3095

Minnesota State College Southeast

1250 Homer Rd, Winona, MN 55987

(507) 453-2700

Minnesota State Community & Technical College

900 MN-34, Detroit Lakes, MN 56501

(877) 450-3322

Minnesota West Community and Technical College

1450 College Way, Worthington, MN 56187

(507) 372-3400

Northland Community and Technical College

2022 Central Ave NW, East Grand Forks, MN 56721

(218) 793-2800

Northwest Technical College

905 Grant Ave SE, Bemidji, MN 56601

(218) 333-6600

Pine Technical & Community College

900 4th St SE, Pine City, MN 55063

(320) 629-5100

Rasmussen College

226 Park Ave S, St Cloud, MN 56301

(320) 251-5600

Rasmussen College

1400 Madison Ave, Mankato, MN 56001

(507) 625-6556

Rasmussen College

3500 Federal Dr, Eagan, MN 55122

(651) 687-9000

Rasmussen College

1250 29th Ave S, Moorhead, MN 56560

(218) 304-6200

Rasmussen College

8301 93rd Ave N, Brooklyn Park, MN 55445

(763) 493-4500

Ridgewater College

2101 15th Ave NW, Willmar, MN 56201

(320) 222-5200

Riverland Community College

965 Alexander Dr SW, Owatonna, MN 55060

(507) 455-5880

Rochester Community & Technical College

851 30th Ave SE, Rochester, MN 55904

(507) 285-7210

Saint Paul College

235 Marshall Ave, St Paul, MN 55102

(651) 846-1600

South Central College

1920 Lee Blvd, North Mankato, MN 56003

(507) 389-7200

St. Cloud Technical & Community College

1540 Northway Dr, St Cloud, MN 56303

(320) 308-5000
Minnesota Board of Nursing
If you have any questions regarding LVN/LPN licenses in Alabama, you should contact the Minnesota Board of Nursing. Here is their contact information:
Minnesota Board of Nursing
1210 Northland Dr #120, Mendota Heights, MN 55120
Phone: (612) 317-3000
Fax: (651) 688-1841
Conclusion
If you would like to work in the field of healthcare in Minnesota but do not want to spend several years in training, you should consider becoming an LVN.