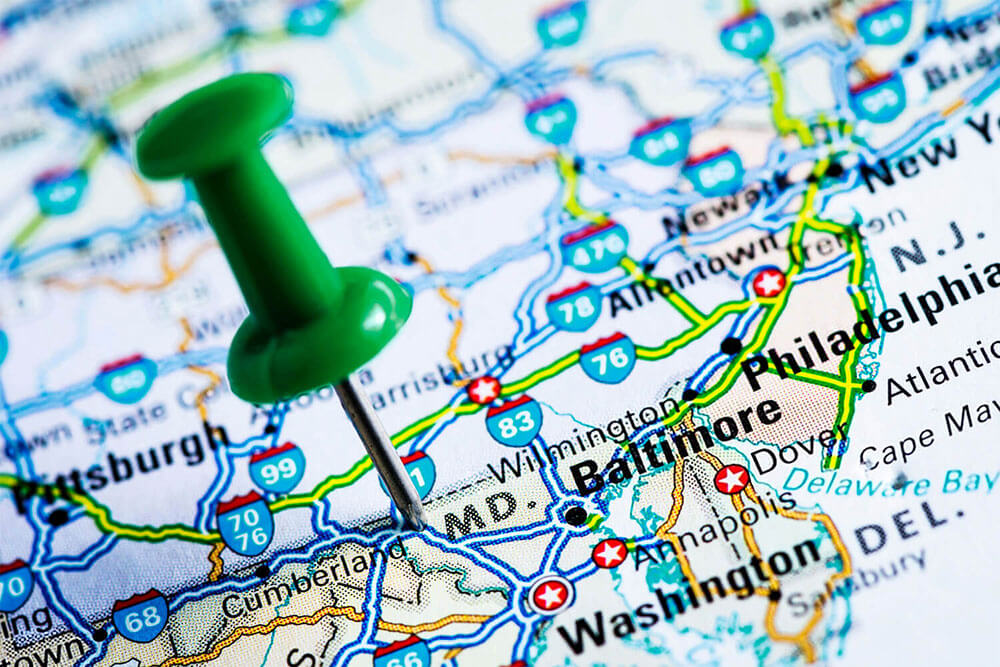 Is it your dream to find a career that leaves you feeling satisfied at the end of each workday in Maryland? Can you picture yourself working in a medical setting? If you replied with a "yes" to the two questions, why not consider enrolling in a licensed vocational nurse (LVN) program? Not only does a career as an LVN offer plenty of emotional rewards, but it pays excellent salaries as well. The mean wage for LVNs in Maryland is $56,220 per year.
The first step to beginning a career as an LVN in Maryland, like in all other states, is acquiring the knowledge and skills you need for the job. You can accomplish this by enrolling in a state-approved training program offered by a community college, trade school or university. During your training, you will learn about such topics as human anatomy and physiology, medical terminology, pharmacology, nursing for children, and nursing for seniors. Your program will last 12 months, after which you must take and pass the NCLEX-PN exam.
The NCLEX-PN is a licensure examination that is offered through the National Council of State Boards of Nursing. You will need a passing score on this test to get a license from the Maryland Board of Nursing.
The Best LVN Programs in Maryland
These are some of the best LVN programs in the state of Maryland:
Allegany College of Maryland

12401 Willowbrook Rd, La Vale, MD 21502

(301) 784-5000

Anne Arundel Community College

101 College Pkwy, Arnold, MD 21012

(410) 777-2222

Baltimore City Community College

2901 Liberty Heights Ave, Baltimore, MD 21215

(888) 203-1261

Carroll Community College

1601 Washington Rd, Westminster, MD 21157

(410) 840-8443

Cecil College

1 Seahawk Dr, North East, MD 21901

(410) 287-1000

College of Southern Maryland

8730 Mitchell Rd, La Plata, MD 20646

(301) 934-2251

Community College of Baltimore County

7200 Sollers Point Rd, Dundalk, MD 21222

(443) 840-2222

Frederick Community College

7932 Opossumtown Pike, Frederick, MD 21702

(301) 846-2400

Hagerstown Community College

11400 Robinwood Dr, Hagerstown, MD 21742

(240) 500-2000

Howard Community College

10901 Little Patuxent Pkwy, Columbia, MD 21044

(443) 518-1000

Prince George's Community College

301 Largo Rd, Largo, MD 20774

(301) 322-0900

Wor-Wic Community College

32000 Campus Dr, Salisbury, MD 21804

(410) 334-2800
Maryland Board of Nursing
If you have any questions regarding LVN/LPN licenses in Alabama, you should contact the Maryland Board of Nursing. Here is their contact information:
Maryland Board of Nursing
4140 Patterson Ave, Baltimore, MD 21215
Phone: (410) 585-1900
Fax: (410) 358-3530
Conclusion
If you enjoy helping people and can envision yourself working in a medical setting, you should consider training for a career as an LVN in Maryland.