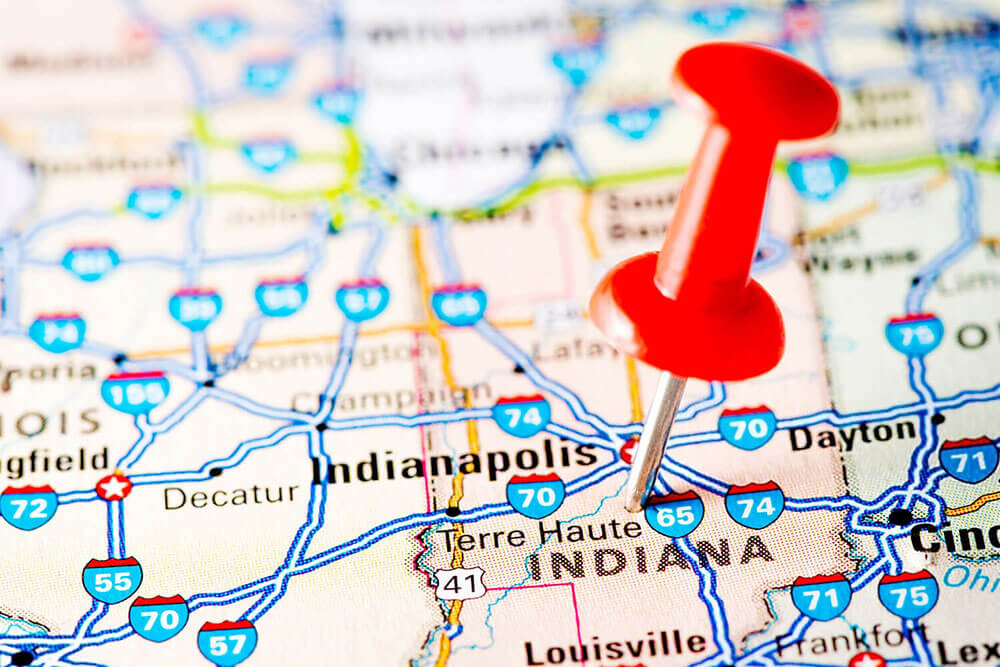 Do you get pleasure out of helping people in need? If so, did you know that there is a great-paying medical career that only requires less than two years of training and will allow you to fulfill your desire to help others in Indiana, like elsewhere in the United States? If this sounds interesting to you, why not consider becoming a licensed vocational nurse (LVN)? LVNs in Indiana earn a mean wage of $47,890 per year, and they can train for the career in just 12 months.
Of course, just as with almost any career today, you will need to learn the skills necessary to work in your chosen field. You can find LVN programs in many community colleges, universities and trade schools. Your program will consist of various lectures and clinical training related to vocational nursing. Upon graduation, you will receive a diploma in nursing and will be eligible to take the NCLEX-PN examination.
The NCLEX-PN examination, formally known as the National Council's Licensure Exam, is a two-part evaluation that you must pass before you can obtain a nursing license. Upon passing the exam, you will be licensed as an LVN in Indiana by the Indiana Board of Nursing.
The Best LVN Programs in Indiana
These are some of the best LVN programs in the state of Indiana:
Ivy Tech

200 Daniels Way, Bloomington, IN 47404

(812) 332-1559

Ivy Tech

3501 N First Ave, Evansville, IN 47710

(888) 489-5463

Ivy Tech

2357 Chester Blvd, Richmond, IN 47374

(765) 966-2656

Ivy Tech

104 W 53rd St, Anderson, IN 46013

(765) 643-7133

Ivy Tech

50 W Fall Creek Pkwy N Dr, Indianapolis, IN 46208

(888) 489-5463

Ivy Tech

8204 County Rd 311, Sellersburg, IN 47172

(812) 246-3301

Ivy Tech

3100 Ivy Tech Dr, Valparaiso, IN 46383

(219) 464-8514

Ivy Tech

915 Zinc Mill Rd, Greencastle, IN 46135

(765) 653-7410

Ivy Tech

8000 Education Dr, Terre Haute, IN 47802

(812) 299-1121

Ivy Tech

4475 Central Ave, Columbus, IN 47203

(800) 922-4838

Ivy Tech

3800 N Anthony Blvd, Fort Wayne, IN 46805

(260) 482-9171

Ivy Tech

3101 S Creasy Ln, Lafayette, IN 47905

(888) 489-5463

Ivy Tech

220 Dean Johnson Blvd, South Bend, IN 46601

(574) 830-0375

Ivy Tech

4301 S Cowan Rd, Muncie, IN 47302

(888) 489-5463

Ivy Tech

1440 E 35th Ave, Gary, IN 46409

(219) 879-9137

Ivy Tech

1815 E Morgan St, Kokomo, IN 46901

(800) 459-0561

Ivy Tech

590 Ivy Tech Dr, Madison, IN 47250

(812) 265-2580

Ivy Tech

261 Commerce Dr, Marion, IN 46953

(765) 651-3100

Vincennes University

850 College Ave, Jasper, IN 47546

(812) 482-3030

Vincennes University

1002 N 1st St, Vincennes, IN 47591

(800) 742-9198
Indiana State Board of Nursing
If you have any questions regarding LVN/LPN licenses in Alabama, you should contact the Indiana State Board of Nursing. Here is their contact information:
Indiana State Board of Nursing
402 W Washington St, Indianapolis, IN 46204
Phone: (317) 234-2043
Fax: (317) 233-4236
Conclusion
If you are looking for a fulfilling career that pays well and requires only a minimum amount of training in Indiana, you should consider enrolling in an LVN program.