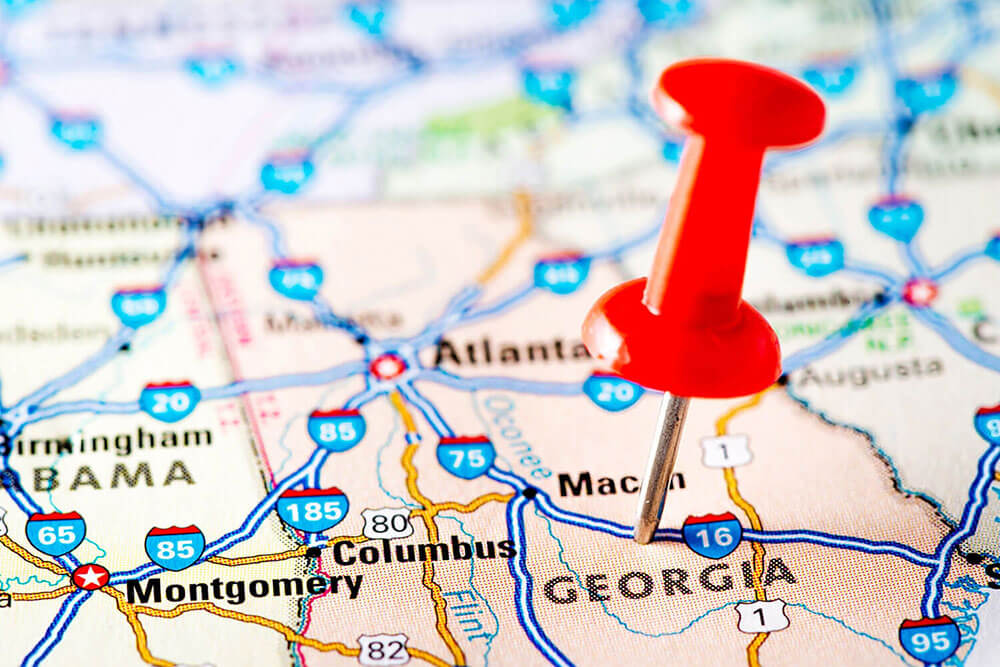 Do you think that a virtually recession-proof career is simply too good to be true? Have you grown frustrated with trying to find a career that offers a variety of job opportunities in Georgia? If your answer was a "yes" to both the questions, training to become a licensed vocational nurse (LVN) may be the best option for you! Not only is there a high demand for LVNs in Georgia, but those who work here earn an annual median wage of $44,690!
If you want to work as a vocational nurse in Georgia, you will need to attend an approved training program. These types of programs last around 12 months and are offered through a variety of community colleges and trade schools. After completing your program and earning your certificate of training competition, you will be just a couple of steps away from becoming a fully licensed LVN. The next thing you must do is take the NCLEX-PN examination.
This is a national licensing evaluation that all LVN students must pass before they can obtain licensing. Upon receiving an acceptable score on the NCLEX-PN, you will be licensed as an LVN in Georgia by the Georgia Board of Nursing.
The Best LVN Programs in Georgia
These are some of the best LVN programs in the state of Georgia:
Albany Technical College

1704 S Slappey Blvd, Albany, GA 31701

(229) 430-3500

Athens Technical College

1317 Athens Hwy, Elberton, GA 30635

(706) 213-2100

Augusta Technical College

3200 Augusta Tech Dr, Augusta, GA 30906

(706) 771-4000

Central Georgia Technical College

80 Cohen Walker Dr, Warner Robins, GA 31088

(478) 988-6800

Chattahoochee Technical College

980 S Cobb Dr SE, Marietta, GA 30008

(770) 528-4545

Coastal Pines Technical College

1701 Carswell Ave, Waycross, GA 31503

(912) 287-6584

Columbus Technical College

928 Manchester Expy, Columbus, GA 31904

(706) 649-1800

Dalton State College

650 College Dr, Dalton, GA 30720

(706) 272-4436

Georgia Northwestern Technical College

1 Maurice Culberson Dr SW, Rome, GA 30161

(706) 295-6963

Georgia Piedmont Technical College

495 N Indian Creek Dr, Clarkston, GA 30021

(404) 297-9522

Lanier Technical College

2990 Landrum Education Dr, Oakwood, GA 30566

(770) 531-6300

North Georgia Technical College

1500 GA-197, Clarkesville, GA 30523

(706) 754-7700

Oconee Fall Line Technical College

1189 Deepstep Rd, Sandersville, GA 31082

(877) 399-8324

Ogeechee Technical College

1 Joseph E Kennedy Blvd, Statesboro, GA 30458

(912) 681-5500

Savannah Technical College

5717 White Bluff Rd, Savannah, GA 31405

(912) 443-5700

South Georgia Technical College

S Ga Tech Pkwy, Americus, GA 31719

(229) 931-2394

Southeastern Technical College

3001 E 1st St, Vidalia, GA 30474

(912) 538-3100

Southern Crescent Technical College

501 Varsity Rd, Griffin, GA 30223

(770) 228-7348

Southern Regional Technical College

15689 US-19, Thomasville, GA 31792

(888) 205-3449

West Georgia Technical College

4600 Timber Ridge Dr, Douglasville, GA 30135

(770) 947-7300

Wiregrass Georgia Technical College

4089 Val Tech Rd, Valdosta, GA 31602

(229) 333-2100
Georgia Board of Nursing
If you have any questions regarding LVN/LPN licenses in Alabama, you should contact the Georgia Board of Nursing. Here is their contact information:
Georgia Board of Nursing
237 Coliseum Dr, Macon, GA 31217
Phone: (844) 753-7825
Fax: (877) 371-5712
Conclusion
If you are looking for a career that offers great wages, job stability, and flexible work schedules in Georgia, a career as an LVN may be the perfect option for you.